Eqvista is UP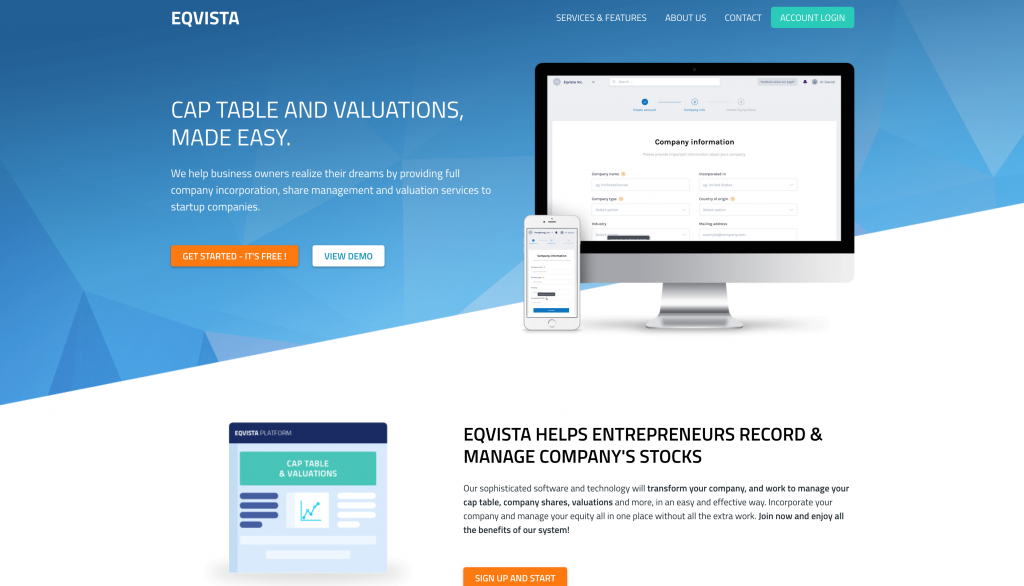 We have been working very hard to launch our next company. Company shares management system. The system is free of charge.
The freemium allows you to:

Add Unlimited Employees, Investors, Users

Add Unlimited Companies
Quickly see your cap table and manage all type of shares preferred or common

Manage Convertible Note, KISS, SAFE recording, Issue options
Equity Plan Management
Manage Employee Stock Options (ESO)
Set a Vesting of ESO
Waterfall Analysis
Financing Rounds Modeling
We will be charging for services as:

We can help you to set up your Cap Table

409A Valuation

Please check out our new company Eqvista. You can create your own account and manage your shares in here.

17,327 responses to "Eqvista is UP"