Startupr among 10 hottest startups of 2012 – We have 2018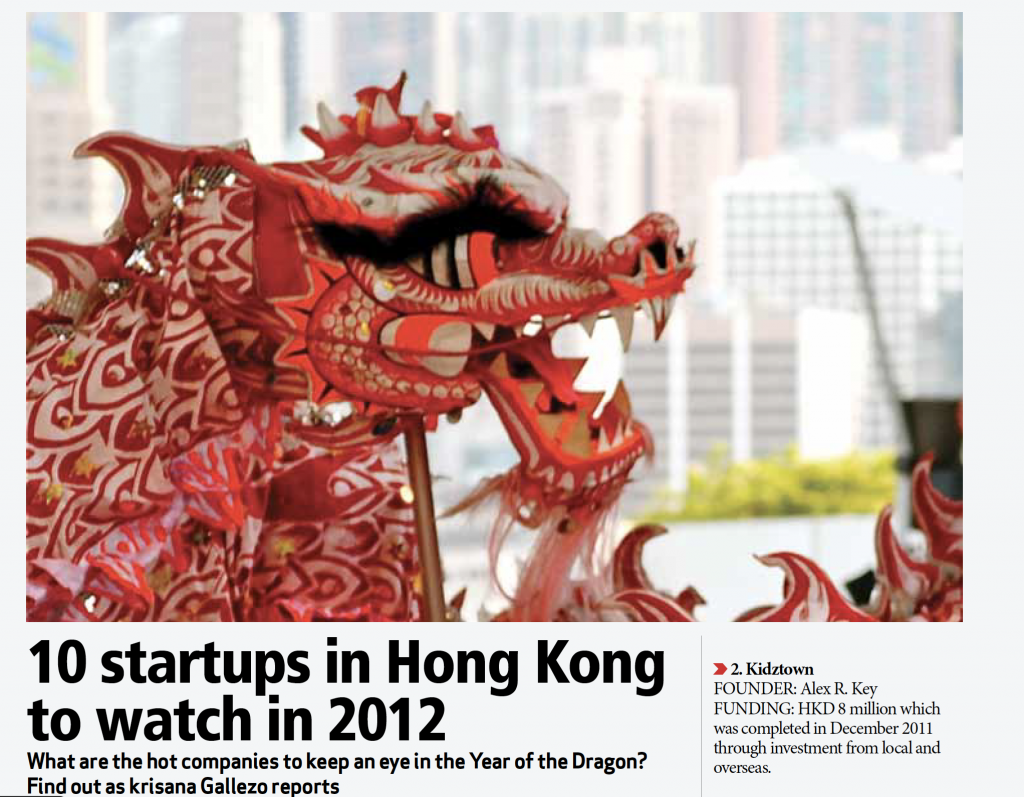 When I set up Startupr back in 2011, I had just one simple mission, and it was to get enough client to cover expenses and grow the business. Now, we have several offices around the world and expanding our services rapidly.
Where do I see Startupr in other five years?

We can grow our business and provide KYC solutions. It might look something like Thomson Reuters – we already have the platform, all we need it is to feed it with high-quality data
We can expand our company formation business to other countries, mainly to South East Asia – Vietnam, Thailand, Singapore, Malaysia.

We have launched our new service/company focusing on shares management – I am very excited to see where we can take this company as it is just a few days old, anything can happen. So we can become another global valuation platform.
Startupr can remain as it is, the center of the incorporation services, we can be more the right hand of law firms outsourcing company formation to us.
Well, this is the plan, we have big ambitions since the group of our companies are growing quite fast, it is hard to predict the future. We have the targets, and we are working on all of them.
When I looked at the other companies from the 2012 list, there are not so many lefts. Well, it is also hard to see from their website where they stand now. But if you are not keeping up your website,it is quite obvious where you stand as of now.

Here is the list:
1. REALGOLDX – The REALGOLD™ Fund is raising funds to invest in physical gold bullion, RMB, Ruble and Yen structured gold products and the physical gold supply chain in SE Asia and the CIS, with a goal of exceeding the nominal performance of physical gold priced in: RMB, Rubles, and Yen. The company's website is not up-to-date, the last blog post was published in July 2013. The website has also been changed. One might think that the company is not doing much of business or is closed.

2. Kidztown – bills itself as the first Japanese style indoor role play center in Hong Kong, providing exciting school trips and days out for kids aged 2-14. The website doesn't exist, so I presume that the company is out of business.

3. De Dominicis – According to co-founder Andrea De Dominicis, De Dominicis is a response to the huge request of high-quality arts. Sorry, the page you were looking for does not exist or is not available. The company is out of business.

4. Ecopoint Asia – Ecopoint bills itself as Asia's first web-based collaboration platform and resource hub exclusively for professionals working in the fields of climate change, environment, clean technology, and sustainable business. Sorry, the page you were looking for does not exist or is not available. The company is out of business.

5. Vibrant Communications – publishing multiplayer online games in South Asia, South America, and the Middle East. The website is up and running however there are not significant improvements. However, this is the first company on the 2012 list which constantly keeps the content up-to-date.

6. The Chinese TimeKeeper – a watch company – where designs embrace the unique an rich Chinese history and culture to offer watch amateurs around the world a new take in a Swiss dominated market. " their website gets you a message "Error establishing a database connection."

7. Alternative Turbine Technologies Limited – The company specializes in novel turbine technology to harness fluid flow energy. The website is also down, and gives you a message "server not found."
8. Golden Fern Holding – a brand management company. The domain is for sale on the domain market; I presume that this company is also closed.
9. Track the Buzz – social media monitoring and analytics tool. Unfortunately, this company website is also down. They might be out of the business.10. Startupr Hong Kong –we are up and running. We also have big plans. There is always business difficulties, but you need to stay strong and do your maximum to get everything done properly.

These 10 startups are supposed to be the best for the 2012 year. We are so proud that we got that far as of 2018.
17,696 responses to "Startupr among 10 hottest startups of 2012 – We have 2018"